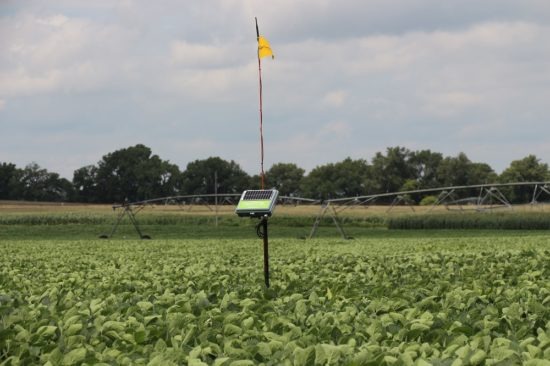 Moisture Probe Reader
The FieldWise Moisture Probe Reader is capable of collecting and logging data from moisture probes. The data is read every 15 minutes from the attached probe and transmitted every hour to the FieldWise Portal. We've collaborated with agronomists to provide the data you need in interactive, user-friendly charts. Your agronomist can maintain proper communication in regards to your crop health via text message and email.
FieldWise is an authorized reseller for Aquacheck sub-surface soil moisture probes. The capacitance-based soil moisture probes come in lengths of 24" (6 sensors) and 40" (6 or 10 sensors). The FieldWise Moisture Probe Reader is utilized for transmission of the information to the FieldWise Portal.
Technology
It is compatible with Sentek and Aquacheck probes.
Integrated solar panel
Can pair with weather sensors (rain bucket, external temp-pressure-humidity sensor, solar radiation, anemometer)
Can pair with a pivot monitor for irrigation management
Readings every 15 minutes
Responsive and interactive graphs
Novice and Expert Modes
Probe notices from Agronomists
Easy to install with use of a t-post
A capacitance based continuous logging probe
Up to 10 soil moisture and temperature sensors, depending on the probe length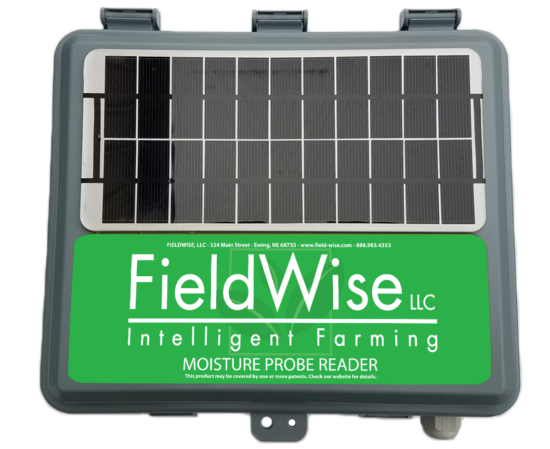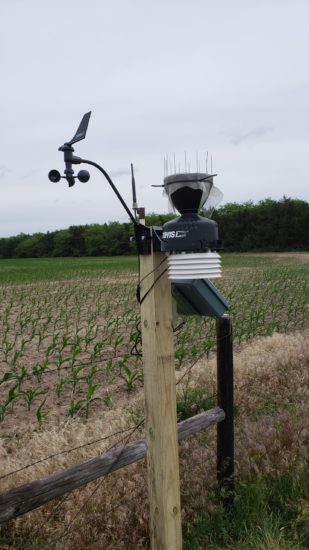 FieldWise Weather Station
The FieldWise Weather Station is comprised of the FieldWise Moisture Probe Reader, FieldWise Temp-Pressure-Humidity Sensor and a Davis Rain Bucket, Anemometer and Solar Radiation Sensor. The weather station is compatible with Weather Underground.
Get real time weather data for your farm to help make better decisions when irrigating.
Technology
Readings every 15 minutes
Reports in data every hour
Responsive and interactive graphs
Easy to install with the use of a t-post or EMT